Happy

'Blogiversary'

to

us 

!

 
Unfortunately there is no celebratory cake, but that's only because we are still working thorough Alex's birthday cake from last week!  Yum! 😀
It was one year ago today that we created our first post and now one-hundred and fifty posts later we decided to look back at that first one; an article discussing diet and exercise! It's hard looking back at any of our first posts without being critical, but we should all embrace our previous experiences, learn from it and move on.
Initially publishing content seemed impossible; from battling with a one week, self-led crash course in WordPress (WP), inclusive of plenty of hair pulling and profanities(!), to the thought of having a published voice was, in all honesty (at least at the time), a little bit daunting!
We think that those that persevere and battle through all of WP's 'techy wizardry', social media platforms and who generally take a leap of faith will agree that it is an amazing roller coaster ride, one that you cannot completely prepare yourself for!
Blogging doesn't really come with a manual or person spec, although there are plenty of websites and eBooks to help with promotion and IT troubleshooting, it just comes with a learning curve. A right of passage which involves learning how to use HTML, SEO, analytics, correct tags and formatting, in addition to learning how to proof read like your life depends on it, the reality of how long it actually takes to create quality content and even knowing what direction you're going with it. You will also (and most importantly) develop the ability not to sweat the small stuff, especially when it does not go to plan.
Anyone that starts blogging will start out with an idea or a 'plan', but what has materialised one, four or even twelve months on? Even the best intentions can change, but it doesn't mean that we should give up on our goals. Our blog is our own. Our own creative outlet that we have decided to share with the world! We will all have different expectations and measurements for success, but the key is passion, hard work and commitment. Keep hold of why you started blogging in the first place. You cannot compare your progress to others, expect to have overnight success or even assume that your last three months of Google Analytics will be indicative of your next six. We're pretty sure that we've read somewhere that about half of all new blogs give up after nine months; anyone belonging to this crazy 'blogosphere' could easily emphasise with this.
It you are new to blogging, please don't give up! Inspiration and motivation comes and goes with the reality that blogging is hard work, but it's also very rewarding! It can almost end up being a full-time job, but unless your blog is your business, you need to be realistic about it. Like all the other components in your life, it's just one more to learn how to juggle and to find balance with. Our lives will inevitability encroach upon our blogging goals, but it might also help to inspire new ideas…which is fantastic because blogs continuously need new, genuine and interesting content.
We've really enjoyed blogging; from meeting new people, reading your guys fantastic posts, discovering new islands in the Pacific Ocean and having a lot of self-discovery, reflection and personal growth along the way. One bonus about providing food posts is that we can finally put all of our recipes in one place… instead of countless pieces of paper and notebooks! Yes, a virtual notebook that can also be used to highlight what we actually eat when we say to people that we consume 'plant-based foods' and of course the response is "so what do you eat?!" 😛
As you guys will know, Eat2Health encompasses ways on making sure you can make healthy and informed decisions regarding your health, as we all deserve to be healthy, happy and in control of our life. We'd like to thank everyone that has supported, inspired and joined us over the last year. We really love hearing about the things that you have enjoyed or how we might of helped you in some way; it's priceless. There are no words to describe what you mean to us but we would like to reciprocate by saying that our door is always open. We always appreciate feedback and if there is a topic you would like to know more about (even about blogging) then please do not hesitate in dropping us a line!
We'd also like to mention that it's been really interesting to see the search terms and the literature that has taken the most interest and maybe even resonated with you. Based on your views, here are Eat2Health's all-time top five recipes and articles over the last year:
All-Time Top 5 Recipes
All-Time Top 5 Articles
So again,thanks so much for joining us for year one!  What would you like to see more of during year two? Please share your ideas below. We've got a few possible ideas in the pipeline and are definitely looking forward to another great year ahead! 😀
Happy blogging everyone and let's always remember that when we put our minds to it, we are all capable of great things! ❤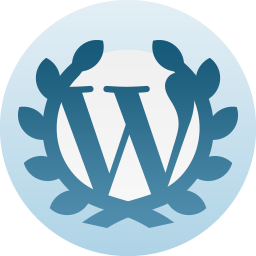 Feature Image: Pink-birthday-cupcake By: ladybug-julie_Flickr